Research is a team effort
We are always looking for enthusiastic and talented people. Please refer to "joining the lab".
Lab Members
Thorsten Edwin Boroviak, PhD
Lab head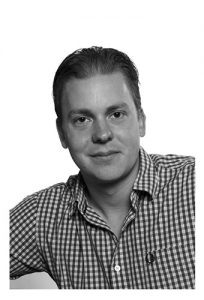 Thorsten originates from Austria, where he studied Molecular Biology at the University of Vienna. After completion of his master's thesis in 2007, he was awarded a PhD-fellowship at the University of Sheffield to work on neuronal differentiation of mouse embryonic stem cells. Following his passion for pluripotency and embryonic development, he subsequently joined the laboratories of Prof. Austin Smith and Prof. Jennifer Nichols in 2010. His early postdoctoral research addressed the relationship of pluripotent embryonic stem cells to the early embryo. Thorsten provided transcriptional and functional evidence that the closest in vivo counterpart of mouse embryonic stem cells is the preimplantation epiblast. Between 2010 to 2015, he pioneered genome-wide comparison of mouse to non-human primate development by lineage-specific RNA-seq, which identified a primate specific role for WNT signalling during early lineage specification. In 2017, he was awarded a Sir Henry Dale Fellowship to start his own group – the Laboratory for Primate Embryogenesis – at the Department of Physiology, Development and Neuroscience at the University of Cambridge. Thorsten is a member of the Cambridge Stem Cell Institute, the Centre for  Trophoblast Research, the Anne McLaren Trust Fund and fellow of Darwin College.
Christopher Penfold, PhD
Research Associate
Chris was born in Lewisham and grew up in Essex, UK. At undergraduate level he studied Physics with Space Science and Technology at Leicester University before moving to Sheffield to undertake a PhD in Biophysics in the Department of Molecular Biology and Biotechnology. In 2010, he moved to Warwick for his postdoc position, where he used machine learning and dynamical systems approaches to understand plant transcriptional responses to stress. Chris then moved to Cambridge to pursue his interest in developmental biology, first working in the labs of Azim Surani and John Gurdon, before joining Boroviak lab in 2019 to investigate early primate development with a particular interest in synthetic embryos. Outside of the lab Chris is interested in iaido and jodo.
Dylan Siriwardena
PhD student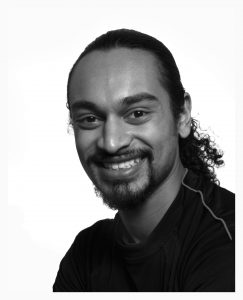 Dylan was born in Hamilton, Ontario, Canada, before moving to Ottawa, where he obtained a BA in Cellular and Molecular Biology with a minor in Classical Studies at the University of Ottawa. During his undergraduate studies, he worked with Dr. Mads Kaern, developing and computationally modelling synthetic promoters and complex gene regulatory networks such as tri-stable switches in Yeast. Dylan completed his honours thesis in Dr. William Stanford's laboratory, working on temporal models of mesendoderm specification from embryonic stem cells using RNA-sequencing. He extended his models after completing his undergraduate degree, working as a bioinformatician for half a year. Following his passion for stem cell biology, Dylan remained in Ottawa for his Masters, where he studied the immunomodulatory ability of mesenchymal stromal cells. In 2018, Dylan was awarded a CTR PhD studentship to work with Dr. Thorsten Boroviak on early primate trophoblast development. Dylan is incredibly interested in characterizing and modeling early stem cell fate decision in primate embryogenesis. When he's not in the lab, you might catch him rollerblading around Cambridge.
Clara Munger
PhD student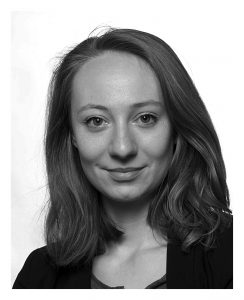 Clara originates from a scenic medieval village in the east of France. After high school, she moved to Paris to start an intensive 2-year course in biology, chemistry and physics in preparation for the nationwide entrance exams for the top engineering universities. She obtained a place in AgroParisTech, France's leading Institute of Technology for Life, Food and Environment Sciences, where she is specializing in Molecular and Cell Bioengineering. In the course of her studies, Clara became fascinated by embryology and sought to extent her knowledge in this field. She previously worked in France's National Institute for Agronomic Research, where she studied epigenetic histone marks during genome activation in different species. Clara joined the Boroviak lab in June 2019 to work on 3D-cultures of marmoset pluripotent stem cells. In her master thesis, she established a microfluidic workflow to generate amnion and epiblast-spheroids and now, in her PhD project, leverages this high-throughput system to delineate embryonic disc and amnion formation in human and non-human primate development. Clara has won multiple awards, including the prestigious GATES-scholarship.
Eric Maximilian Lycke "Max"
PhD student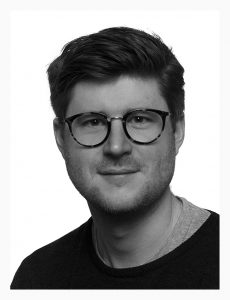 Max was born in Toronto, Canada and raised in Oslo, Norway. His name is a pun in Norwegian, meaning maximum joy or good fortune, we hope he stays true to his name. He obtained his bachelor degree in Molecular Biology from the University of Oslo with an exchange at UCSD, where a course on stem cell biology encouraged him to pursue further research in this field. On returning to Oslo, he began his master's project in Gareth Sullivan's lab at the Norwegian Center for Stem Cell Research. His work focused on the cell signalling behind differentiation towards definitive endoderm in human pluripotent stem cells.
He continued working in the Sullivan lab after his master's thesis was submitted, followed by a year working as a research assistant in the Krauss Group at the Hybrid Technology Hub, University of Oslo. This work focused on the responsiveness of cancer cell lines to a drug called G007-LK, a potent tankyrase inhibitor. He then worked for a year in the Choudhary Group at the Novo Nordisk Foundation Center for Protein Research in Copenhagen, gaining experience in cell line editing for proteomic analysis. Max joined the Boroviak lab for his PhD in October 2019 and will be developing gel encapsulated 3D models of gastrulation.
Yutong Chen
undergraduate student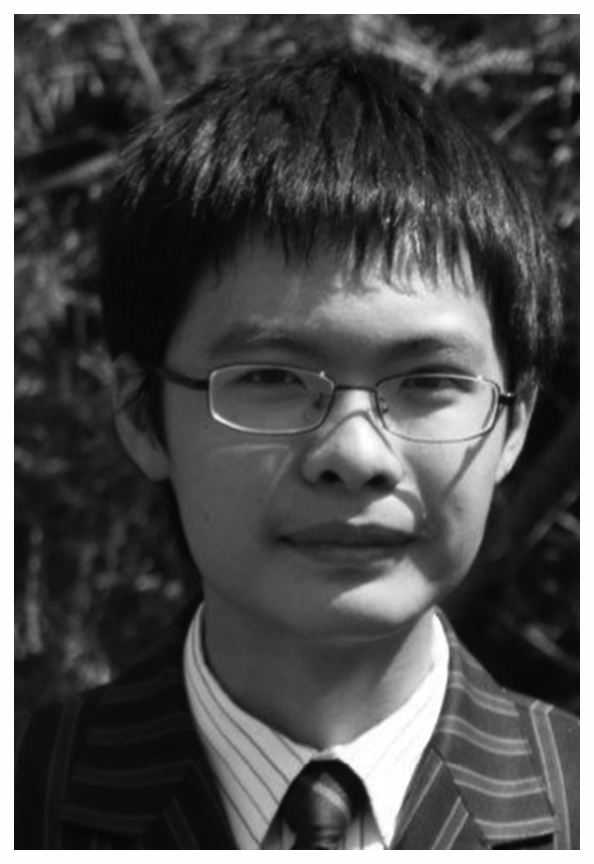 Yutong was born in Shantou, China. He completed his high school in Sydney, Australia before coming to Cambridge as an enthusiastic medical student. While he is passionate for anatomy and radiology, he gradually developed a strong interest to understand the ultimate reason and origin of the design of the human body's elegant architecture. Therefore, Yutong desires to understand the very beginning of primate embryogenesis and considers the extra-embryonic lineage a mystery and challenge that he wishes to pursue further. Apart from his love for embryology, Yutong recognises the increasing importance of bioinformatics and machine learning techniques. Having realised how the advent of single cell techniques has a revolutionary impact on embryology research, Yutong is now trying to establish a trophoblast developmental trajectory from single cell transcriptomic data.
Lab Alumni
Erin Slatery, PhD student

Sophie Bergmann, PhD student

Fan Yuan, Research visitor

Igor Orsine de Almeida, Master student
Songyang Li, Master student

Adam Pavlinek, undergraduate student
Magdalena Schindler "Lena", Master student
Ioakeim Ampartzidis "Makis", Master student
Ania Malkowska, Rotation student
Connor Ross, PhD student
Oriol Caritg, MD, Rotation student
Pedro Madrigal, Research Associate
Collaborators
Prof. Erika Sasaki
Central Institute for Experimental Animals, Tokyo, Japan
Prof. Ruediger Behr
German Primate Center, Goettingen, Germany
Prof. Wolf Reik
Altos Labs, Cambridge, UK
Prof. Florian Hollfelder
Department of Biochemistry, University of Cambridge
Prof. Azim Surani
Gurdon Institute, University of Cambridge, UK
Prof. Kathy Niakan
Centre for Trophoblast Research, Cambridge, UK
Prof. Jenny Nichols
The University of Edinburgh, UK
Prof. Austin Smith
University of Exeter, Living Systems Institute, Exeter, UK
Dr. Srinjan Basu
Cambridge Stem Cell Institute, Cambridge, UK
Prof. Jan Brosens
Warwick Medical School, Coventry, UK
Prof. Kenny Dalgarno
Newcastle University, School of Engineering, Newcastle, UK

Dr. Peter Rugg-Gunn
Babraham Institute, Babraham, UK